Compositions
Off the beaten path (2012/13)
piano, violin, clarinet, cello
Commissioned by the Bright Chamber Music Festival, Oklahoma, USA and clarinet professor, Chad Burrow (University of Michigan).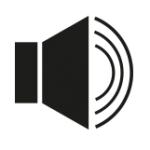 Eli's brother (2009)
violin, cello, bass trombone and flute
Commissioned by the city of Lodz, Poland for commemorative ceremonies.
Sunday Morning (2008)
violin and piano
Nationalparken (2008)
text by the poet and novelist, Knud Sørensen>
flute, viola, cello and narrator
Composed for the opening ceremonies of Danemark's first national park.
Lullaby for Monkeys (2002)
flute with string orchestra
Premiered by the 'Amadeus' Chamber Orchestra, Poznan, Poland, and recorded by Radio Poland.
Niels Lynhe's Musik (2001)
violin, cello, piano, flute, narrator and actors
Grateful acknowledgement to the JP Jacobsen Foundation, Thisted, Denmark.
Cercle à trois (1997)
flute, viola and cello
Commissioned by l'Association des Concerts à Jarzé, France.
Zhook (1997, 2000)
a musical tale for children
Commissioned by The National Flute Association, USA for its conference in Chicago and by Les Rencontres Musicales de Geneve, Switzerland.
5 Haiku (1994)
solo flute (éditions Jobert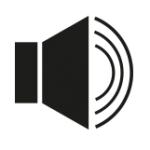 Lullaby for Lyra (1993)
flute and sitar
Improvisations (1991)
flute, kora and dancer
Movements (1990)
flute and synthesizer
Walkman (1990)
men's choir
Turtle Dove (1988)
flute, viola, bass clarinet, and dancer
Commissioned by Les Amis de l'Ecole Americaine, Fontainebleau, France.
The Least you could do (1988)
any two instruments
La la la (1986)
piano
Pedagogical works for winds, strings, brass, piano, percussions, voice.